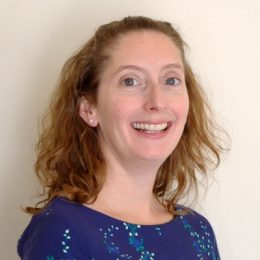 Lauren Sklar
Founder, Conductor
Ms. Sklar is the Founder and Artistic Director of Youth Chorus of the North Shore. She received her Bachelor of Music degree with highest honors from the University of Michigan, where she studied voice with Professor George Shirley. While in Ann Arbor, Ms. Sklar was the assistant conductor of the Michigan Youth Chamber Singers and the Summer Art Institute's Middle School Chorus. She received her Master of Music degree from Northwestern University, where she studied voice with Dr. Robert Heitzinger and was the assistant conductor of the Women's Chorus. She was a conductor with Anima - Glen Ellyn Children's Chorus and the Music Institute of Chicago's Youth Choirs. Ms. Sklar has earned level two certification from Dr. Doreen Rao's Choral Music Experience Institute. She has taught kindergarten through eighth grade choral and general music in both public and private school settings.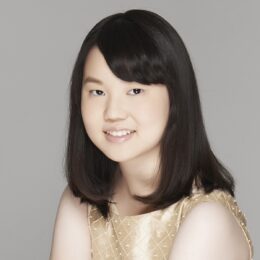 Yun-Hua Chang
Accompanist
Taiwanese pianist Chang Yun-Hua (b. 1999) started piano lessons at age 4. She studied with Dr. Wei-Lung Li at the National Tainan Girls' High School and entered the Yong Siew Toh Conservatory of Music (YSTCM), Singapore, in 2017 to study with Dr. Thomas Hecht. She graduated with the highest distinction and received Guy Hentsch Prize for Piano Performance from YSTCM. She completed her master's degree in 2023 and is continuing to pursue her doctoral degree at Northwestern University Bienen School of Music, studying with Dr. James Giles.
Yun-Hua has been actively participating in international music festivals such as Brancaleoni International Music Festival and Amalfi Coast Music & Arts Festival. She has won numerous awards, including the Second Prize of Section A at the XXVI Roma International Piano Competition in 2016, Third Prize of Category A at NewArt International Piano Competition in 2017, First Prize of piano category at the YSTCM Concerto Competition in 2019, First Prize of Category H at the 3rd Taipei Taiwan International Piano Competition in 2021, and Third Prize at Thaviu-Issak Piano Competition in 2022.
Yun-Hua has given performances in Taiwan, Singapore and Italy. She was invited to perform a solo concert for the 27th Singapore International Piano Festival in June, 2021. She has also performed in masterclasses taught by Dang Thai Son, Chen Pi-Hsien, Boris Berman, Boris Slutsky, Logan Skelton, Matti Raekallio, Ursula Oppens, and Ran Dank.
In addition to being a soloist, Yun-Hua has been involved in chamber music and collaborative piano performances. At the YSTCM, she participated in many chamber groups. She is a member of Conbrio Piano Quartet founded in 2019 by Prof. Bernard Lanskey. The quartet was invited to participate in the first Tianjin Chamber Music Festival in 2019, held by the Tianjin Juilliard School. During the festival, the quartet had masterclasses with Juilliard String Quartet and pianist Xiaohan Wang. The quartet also performed in masterclasses by Gábor Takács-Nagy, Peter Schumayer and Lim Tze Chian. As a collaborative pianist, Yun-Hua has won the First Prize of the Taiwan Collaborative Piano Competition in 2014.