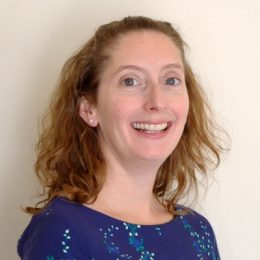 Lauren Sklar
Founder, Conductor
Ms. Sklar is the Founder and Artistic Director of Youth Chorus of the North Shore. She received her Bachelor of Music degree with highest honors from the University of Michigan, where she studied voice with Professor George Shirley. While in Ann Arbor, Ms. Sklar was the assistant conductor of the Michigan Youth Chamber Singers and the Summer Art Institute's Middle School Chorus. She received her Master of Music degree from Northwestern University, where she studied voice with Dr. Robert Heitzinger and was the assistant conductor of the Women's Chorus. She was a conductor with Anima - Glen Ellyn Children's Chorus and the Music Institute of Chicago's Youth Choirs. Ms. Sklar has earned level two certification from Dr. Doreen Rao's Choral Music Experience Institute. She has taught kindergarten through eighth grade choral and general music in both public and private school settings.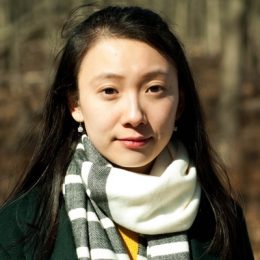 Shuyi Guan
Accompanist
Shuyi Guan was born in Shenyang, China; being inspired by great musicians at the time she began her career as a pianist at the Middle School attached to Shenyang Conservatory of Music. As a pianist, she received recognition from fellow musicians as she received the Dean's Talent Award of the Oberlin Conservatory, Thaviu/ Issak Endowed Scholarship, and Eckstein Fund at Northwestern University. In addition, she also received scholarships to further improve her musicianship attending the Banff Centre in 2010, 2011, 2012. Other prizes she gained include the First Prize of the "Schumann Cup" International Juvenile Piano Competition (Asia-Pacific Region), and the Third Prize of the 69th Steinway Juvenile Piano Competition (Northeast Region). As a soloist, she performed in many different countries putting herself under the scrutiny of various cultural standards; she played in Spain, Germany, China, Canada, U.S. She has also played in the masterclass of Robert Mcdonald, Nalita True, Julian Martin, Enrico Elisi, Boris Slutsky,Tamás Ungár etc. As an avid chamber musician, Shuyi collaborates regularly in performance with instrumentalists and singers in the United States as well as China.
Shuyi is currently pursuing her Doctor of Musical Arts in Piano Performance at the University of Kansas where she studies under the tutelage of Dr. Steven Spooner. Shuyi has also studied with Alan Chow, Angela Cheng, Rosemary Platt, Dan Wen Wei in her past.